Maravia Demo Boats for Sale
15' Maravia Zephyr
Color: Watermelon
Price: $5445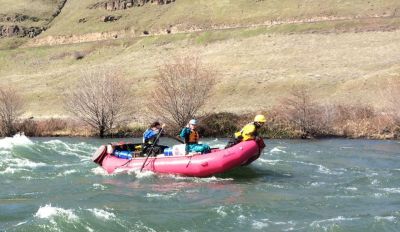 The Mariava Zephyr is an excellent gear boat with the ability to haul all of the gear you need for your multi-day trip and still handle the rapids with ease. With the drop-stitch floor, you can float over swirling currents like a pro.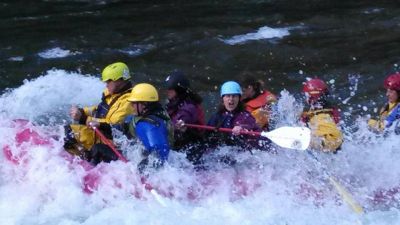 The Zephyr also makes a great paddle boat for those times when all of your friends want to go to the river with you! Here, you can see this boat in the hole at Carter Falls on the Upper Clackamas River with everyone on board having a great time.
Contact Goodwater Boat Works for pricing and availability, 
---
Call Goodwater Boatworks for pricing and availabity.